Back in May, a 72-year old Texas great-grandmother was stopped for speeding and when the deputy tried to give her a ticket, she got pretty feisty about it. After getting out of her car and crabbing at the cop a bit, he pulled out a taser and juiced her ass into a ditch!
Can you believe that shit?! WTF was going through that dumb redneck cop's mind? Of course, I lived in Texas for a few years and I know that even grandmas are some tough sons-a-bitches who just might be packing heat. Still… hasn't he been trained on the illegal choke-hold?
And last year a University of Florida student was forcefully subdued at a John Kerry forum after asking a provocative question and his assault by security guards with a taser was caught on tape.
It did produce some legitimate outrage about our alleged "freedom of speech" but it was more noteworthy for being absolutely nut-busting hilarious. He wasn't hurt, but he squealed like a pig at the breakfast table.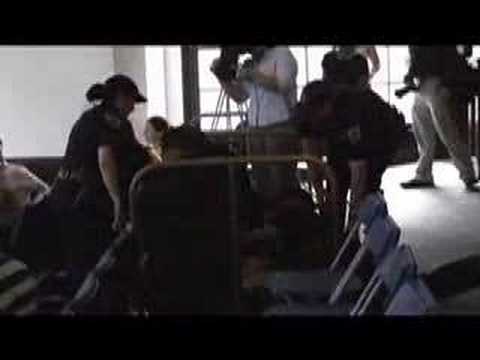 The only real upshot to this new form of police brutality is that there is now a cottage industry springing up on the web that has got AMOG ROTFLing… the intentional taser video.
The overwhelming majority of the videos found on the web are posted by the police themselves, apparently as a "training tool." We know that despite the seriousness of their jobs, they're only human as well, and this is some funny shit. Most of the videos are tame, but they're also borderline Macho Vanity Projects. One caught our attention for being pretty close to the dorm room Rave videos that we were really looking for, so we present it here:
Police Recruits Get Tazed
Otherwise, AMOG has collected a good sampling of the self-inflicted "DO Tase Me Dude!" videos sweeping the web for your enjoyment.
Please Note: a Taser is a gun-like device and not usually available to the general public. Most of these yahoos are using a "stun gun" rather than a Taser, but the effect is no less hilarious.
(btw… all titles are generated by the original user… we made it through at least the 9th grade…)
Stun Gun vs. Bug Zapper
Two common area dorm rats switch off between an underpowered stun gun and a never before seen high voltage bug zapping paddle. Gotta get me one of those. Can't wait until my next shocking game of badminton doubles with the boss…
Stun Gun Fun
The dorm room taser party turns into the parking lot Taser Rave. There's less jagged edged furniture out there. Michael seems to like getting his butt zapped, so he comes back for more. Our tuition dollars at work.
Chewy Gets Tasered
The bigger they are, the more they sound like Chewbacca when a million volts courses through that furry pelt. Turns out Chewy was speaking Spanish all along.
Breathing Helium and Getting Tazed!  FUNNY!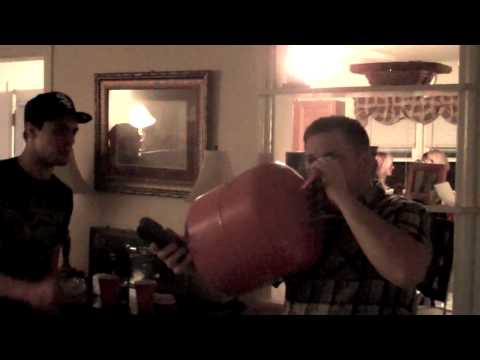 Spiky mohawks are sooooo 80s. But these retro punks score points for technical innovation by adding helium to the mix. Careful guys! The next step up the ladder is lithium.
Taser Protection Fail
In a long, noble tradition of scientific experimentation, our hero tries this dangerous procedure on himself before releasing the results to the inflatable jacket wearing public. Now we can all be safe from the Stay Puft Marshmallow Man when the Ghostbusters are not available.
Ruben Gets Tazed At Work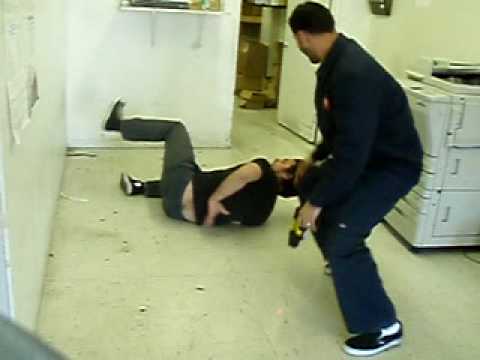 PA Announcement: "Ruben. Report to the loading dock as soon as break time is over. Ruben? Ruben! Call the office immediately. Your penis pump has arrived. Ruben? Ruben… you're fired Aho! That is all."
Mythbusters Taser Wakeup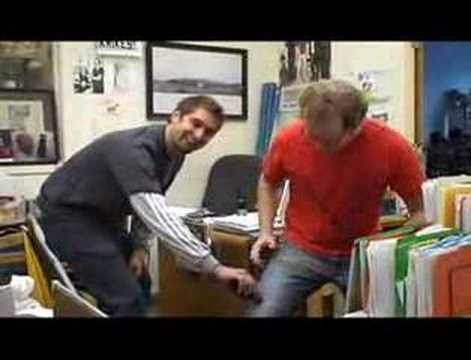 Shows that the guys on the tame version of Jackass know how to have a little fun when the cameras aren't rolling. Shoulda been Adam though.
Taser Happy Rednecks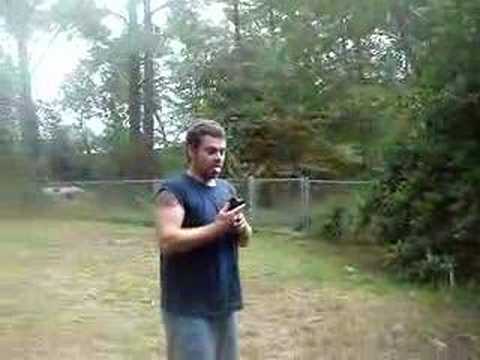 Ahh… BBQ, Beer, Boobs and Ball Busting stun guns. If you think getting tasered at your Baptismal party is fun, then… you might be a Redneck.
TAZED YET UNPHASED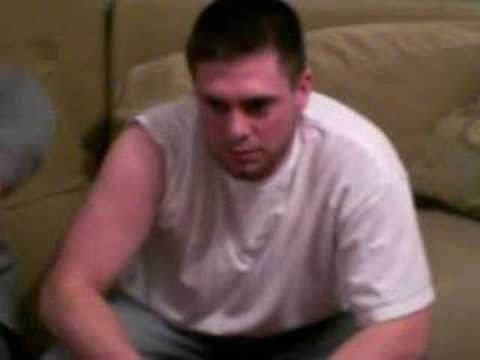 Now here's an AMOG to look up to. He had the same reaction when his girlfriend revealed she was an intersexual Scientologist fooling around behind his back with the family dog. Some guys just cannot be shocked.
Tazed While Shotgunning A Beer
It's so great seeing young couples sharing and enjoying new experiences. Especially when the wifey's on board with the camcorder and a backup 6 pack. My kind of AMOG.
Bull Gets Tazed
No redeeming social value whatsoever. Just funny as hell. Looks like he's coming back for another shot. 'Splain that one to PETA. Mooooo!
Stun gun shock – WARNING! Don't do it (without a video camera)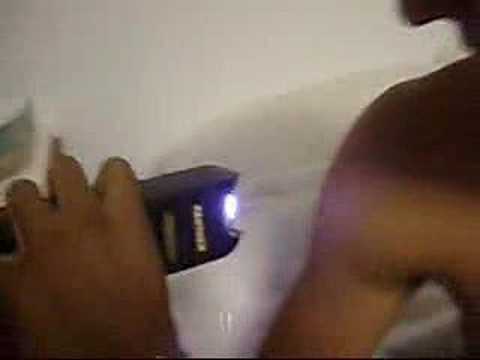 Tomorrow's Spielberg and Lucas. You truly must suffer for your craft if you intend to be a playa someday. Thankfully, most people don't make it and are ground into the dust of oblivion. It was worth a shot guys! Good luck in prison.
Fun With A Stun Gun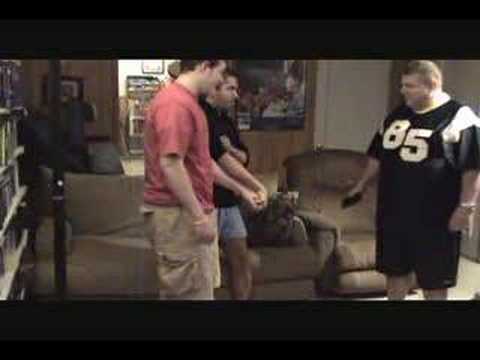 Will Sasso Jr.'s audition tape for SNL proves that comedy is in the blood. Too bad MadTV got canceled. We're lacking in the enormously funny fat man department.
Stun Gun (After a Few Beers!)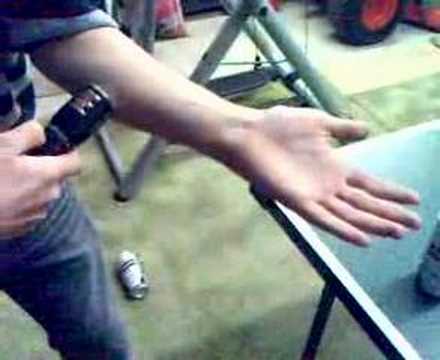 The new kegger party time-killer shows a lot of promise for Law Enforcement. After the softball field sobriety test and a minty Breathalyzer, we should see plenty more dashcam vids of drunk tank over-nighters. Gotta do something on a long swing shift.
Stun Gun at 800,000 Volts
Rule 1: Make sure you've got a comfy couch to flop on. Rule 2: Don't move the razor edged coffee table out of the way. Rule 3: Beg for more ass zapping as the world finds out you actually love this shit – a lot.
Drunk Stun Gun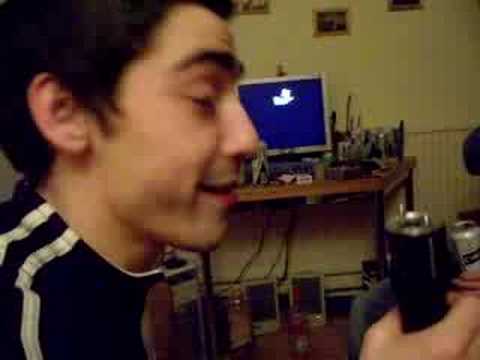 'Allo Mate! Shall I nick 'im roit Guv? I loike ter Tiddley Win' a few oints and electrocute meself while me mates film it aw on ya bleedin' Oxo cube. (Authentic Cockney for a bloomin' fidget.)
Taint Tazer
It sure beats getting it bleached.
Tased in the face with 2.8 million Volts Stun Gun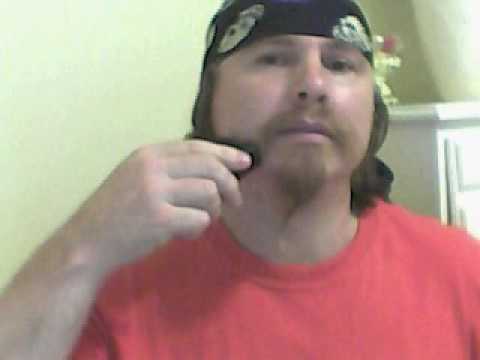 Note to self: Woke up drunk and late for work this morning. Gotta see about getting that razor fixed. Why are my cheeks black? Off to my CAT scan. Here kitty, kitty…
650,000V Stun Gun
Always observe basic safety rules when tasering. Make sure you've got a cluttered workshop floor to fall on, with plenty of tool boxes, step stools and open file cabinets. And always  surround yourself with buddies who haven't the slightest clue what a real heart attack looks like because it's too hilarious to care. Check.
Stun Gun 1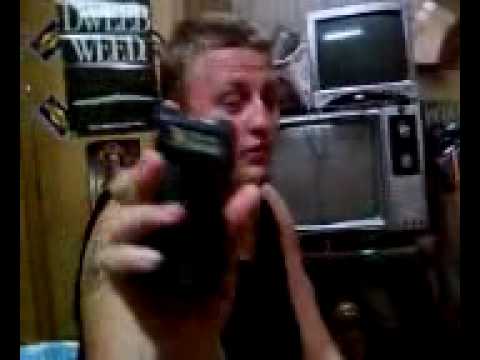 Ball tasering is best accomplished in the back of a homeless guy's garage that is stacked with broken TVs. And always wear a pair of douche bag UFO Raving shorts. Okay. Ready? and… Action!
More fun with my stun gun AND my girlfriend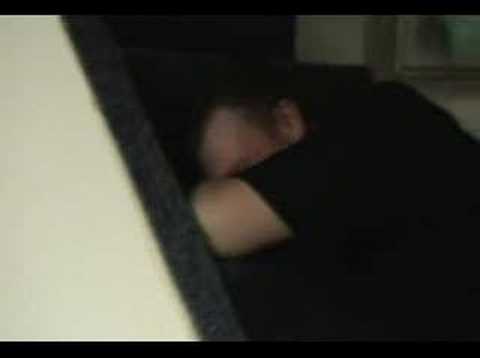 The only example found of a cool chick willing to be ass tasered (on camera)… we're all officially in love.
This is what happens when you put three bored guys in a room with a camera and a Tazer… 400,000 volts of electric hilarity!
What? There's something wrong with this?
Tazer Challenge Failure. This guy is sure that he can walk a straight line 10 feet ahead even after getting tazed.
Watt The F*ck!
Vasily Darkbloom is, amazingly, not Russian; his parents just liked the name. When he's not explaining his lack of Communist sympathy, Vee can be found working at various design outlets in Chicago, finally putting that Art BA to good use. He owns a pit bull, which he has trained to attack anybody who says "so, are you Russian?"
Latest posts by OffbeatMOG (see all)