Right now we Americans are feeling overly patriotic. We just killed Osama bin Laden. Holidays, like Memorial Day and the Fourth of July, are right around the corner. For most of us that means celebrating America with drinks, trips to the beach and cranking some patriotic music. There are some renditions of classics, like Whitney Houston's "Star Spangled Banner" or Ray Charles' "America The Beautiful," that send chills down the spine of any red-blooded American. Original recordings, like Woody Guthrie's "This Land Is Your Land" or Bruce Springsteen's "Born In The USA," may portray America in a less favorable light, but nonetheless, are as patriotic as it gets. We have flaws, like any other nation, but we're honest enough to admit it. Then you have the songs that make you tell people you're Canadian when you go abroad. Seriously. Besides being far too excited about being American, the following songs are simply poor excuses of music.
9. Rick Derringer – "Real American" (1985)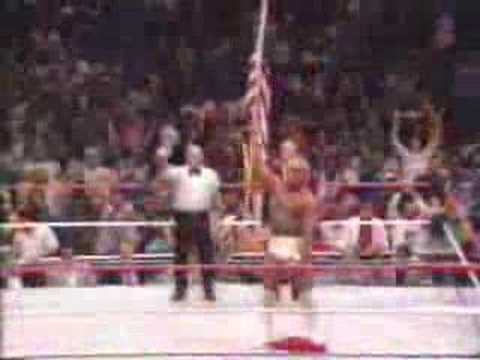 You may recall this as Hulk Hogan's entrance music during the 80′s. It was originally intended for the tag team US Express, but after they left the WWF for the NWA, it went to Hogan. The track also appeared on the "The Wrestling Album". For the camp factor this song is awesome, but once you watch the accompanying music video, you become utterly ashamed of where you're from.
8. Lynyrd Skynyrd – "Red, White & Blue" (2003)

This gem was written by what's left of Lynyrd Skynyrd. Strike one. It also contains the lines: "My hair is white, my neck has always been red, and my collar's still blue," for a second strike. The final strike goes to another masterpiece of a line, "If they don't like it they can just get the hell out". They should have just stuck to butchering the band's classics while on the road with musicians like Kid Rock.
7. Paul McCartney – "Freedom" (2001)
Shortly after September 11, Sir Paul wrote this, I don't know, "tribute" to America. Instead of composing something awesome, like Neil Young's "Let's Roll," he came up with this supposed song. There's a couple of reasons why this is a horrible track for proud Americans. First off, he's British. And, since we all know that America created freedom, there's no possible way a Brit would know about such a thing. Secondly the former Beatle wrote these lyrics:
"Talkin' about freedom
I'm talkin' 'bout freedom
I will fight
For the right
To live in freedom
Anyone tries to take it away
They'll have to answer
'Cause this is my right"
Which goes to show that not only does McCartney actually hate freedom, therefore the US, but he's also a hack without John.
6. Darryl Worley – "Have You Forgotten?" (2003)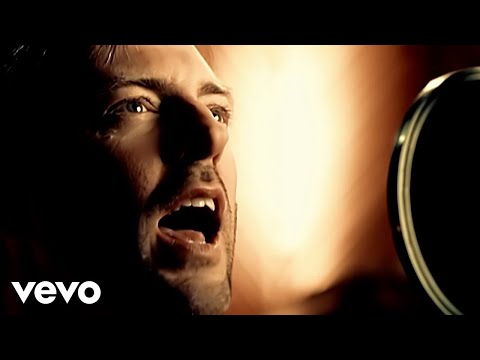 Another recording, out of the hundreds of others, to express how an artist felt on September 11, 2001. What makes this a horrible patriotic song is that Worley justifies bombing pretty much the entire world because of 9/11. It's tacky, contrived and features shameless footage from 9/11 all in the name of making a buck.
5. Toby Keith – "Courtesy of the Red, White, & Blue (The Angry American)" (2002)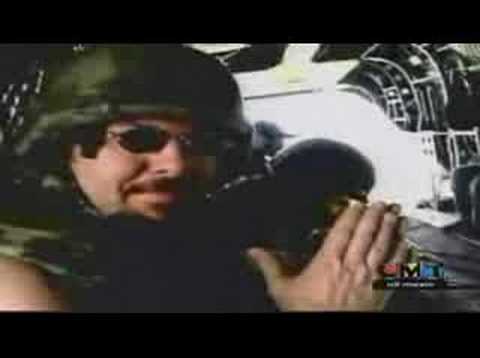 In a way you can't blame Toby Keith for this. He was feeling like many of us were at the time. Then again, many of us aren't musicians who will be forever immortalized through their music. Nearly a decade after this song was released most rational thinking people would agree that putting "a boot in you ass" isn't the American way and really doesn't help our standing in the global community.
4. Clint Black – "I Raq & I Roll" (2003)
Yet another country artist that capitalized on the events following 9/11. This time it's from one of country's biggest acts who wrongfully uses 9/11 as a means to go to war in Iraq. For the record I have the utmost respect for our soldiers, and because of that, they deserve a better tribute than this reprehensible excuse of a song for the sake of record sales.
3. Lee Greenwood – "God Bless The USA" (1984)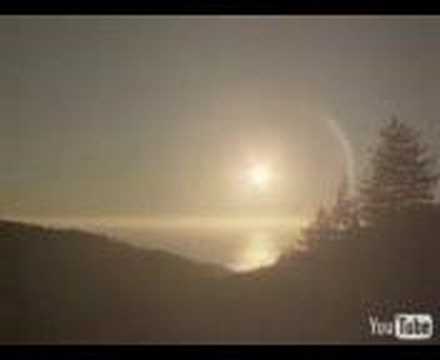 I didn't know that this was released way back in 1994, but I do remember it being overplayed during the first Gulf War. Even as a kid, more now as an adult, I've always known that this track sucked, for lack of a better word. To add insult to injury, it gets stuck in my head, if I'm subjected to it, which makes me want to gauge my ear drums out with a power drill.
2. John Ashcroft – "Let The Eagle Soar" (2002)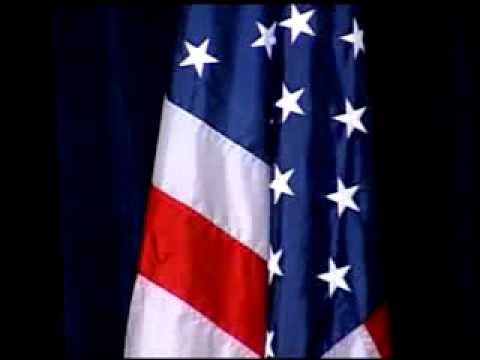 Besides this being a horrible, horrible tribute to America, it was written and performed by former Attorney General John Ashcroft. As if politicians needed anymore proof that they're a bunch a clowns and give the rest of the world a reason to mock us. But it gets worse. This atrocity was performed at George W. Bush's second inauguration. At least Ashcroft had someone else, Guy Hovis, perform it at the inauguration. Actually, that's a jerk move. Letting someone else take the fall for you in front of millions is rather diabolical.
1. Dennis Madalone – "America We Stand As One" (2002)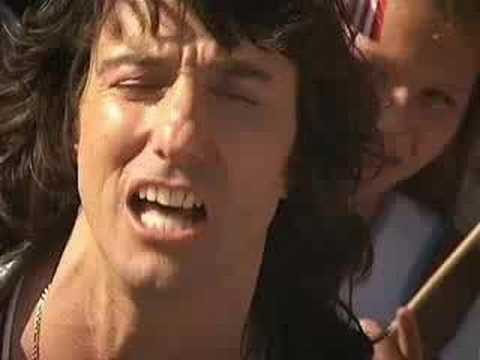 This almost seven minute long epic, and video, speak for itself.
Albert Costill
Just a typical guy that wants an ice-cold PBR with some pizza and wings to go with football on a Sunday. Since venturing into the blogosphere many years ago to discuss his favorite tunes, Al has now moved onto publications by Alpha Brand Media such as AMOG and SoJones to blab about anything and everything else that matters.
Latest posts by Albert Costill (see all)