From Nicole to Coco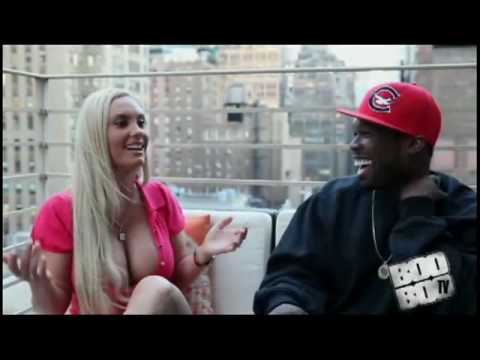 Coco, real name Nicole Natalie Austin, was born on March 17, 1979 in in Palos Verdes, California and is of Serbian descent.
Coco has mentioned that her parents were actors who met on the set of the legendary TV series Bonanza. Coco is the oldest of three children and has a younger sister Kristy Williams and a younger brother. In fact, it was her brother you would give Coco her nickname. When she was around nine her younger brother would say "Cole Cole" or "Co-co" in place of "Nicole". Because of this mispronunciation, the family also began addressing Nicole as Coco.
When Coco was ten her family moved to Albuquerque, New Mexico. Believe it or not, this lovely lady was a tomboy. She has stated that as a child she enjoyed riding quads and playing football with her father. However, Austin began to dance at the age of six, and was introduced to the stage early by her mother. At such a young age she was involved in productions at the Albuquerque Little Theatre.
Coco is Definitely Not Ice Cold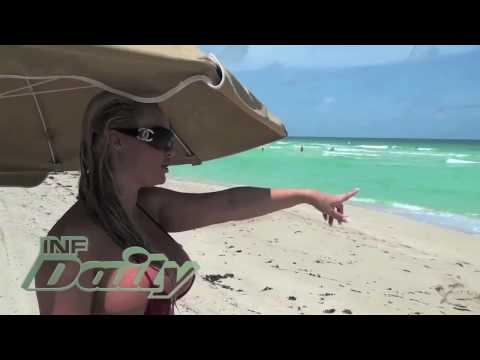 Coco entered, and won, her first modeling search contest at the age of fourteen in Beverly Hills. Four years later, she won her first fitness competition Miss Ujena in 1997. It was also during this time that she began specializing in swimsuit, lingerie and body modeling, as well as, entering in swimsuit competitions. Somehow, Nicole managed to balance her modeling career with school and received her license as professional massage therapist.
In 2001, Nicole's agent informed her that she had been invited to a party at the Playboy Mansion. After meeting Hugh Hefner, she was asked to do Playboy events. She ended up working for the company for the following six months.
Since then, her career has taken off.
She appeared in several low-budget R-rated films, Southwest Babes (2001), Desert Rose (2002), The Dirty Monks (2004), and Thira (2008), has made guest appearances on TV shows and specials that have included Hip-Hop Wives, the Comedy Central Roast of Flavor Flav, The Late Late Show with Craig Ferguson, and Law & Order: Special Victims Unit. On June 24, 2008 she had her husband Ice-T competed against Joan and Melissa Rivers on a celebrity edition of Family Feud, with winnings donated to charity.
Nicole returned to Playboy in the March 2008 issue and can be seen on the E! reality series Ice Loves Coco, which premiered on June 12, 2011.
On February 29, 2012, ESPN Radio 1000 in Chicago rated Coco the hottest woman on the planet.
The Private World of Coco
Today, Nicole lives in the New York City area and married Ice-T on December 31, 2001 in Las Vegas. The couple renewed their wedding vows for their 10th anniversary at a well-publicized event in Hollywood on June 4, 2011.
Nicole describes herself as a "very simple woman," who can go "out and party" or "stay in and cuddle". Despite being in incredible shape, Nicole enjoys fast food and carb-loaded meals, like mac and cheese and mashed potatoes.
The natural brunette also loves movies, music, her dogs and family.
Nicole had her breasts enlarged after becoming a model to make them an impressive 39DD. However, despite rumors, she has had no other plastic surgery, which includes her booty.
If you want to get in touch and keep with Coco you can email her through her official site, where she promises to write you back, or follow her on Twitter.
Albert Costill
Just a typical guy that wants an ice-cold PBR with some pizza and wings to go with football on a Sunday. Since venturing into the blogosphere many years ago to discuss his favorite tunes, Al has now moved onto publications by Alpha Brand Media such as AMOG and SoJones to blab about anything and everything else that matters.
Latest posts by Albert Costill (see all)